Our Board Members are:
Ian Comfort (Chair – A Shareholder representative)
Ian is an educationalist and lawyer. He started his career as a maths teacher and youth worker. He has extensive experience in the management and direction of education services gained as a local authority director of education, chief executive of a large  academy trust and an adviser, nationally and internationally, on education infrastructure and reform.  He chairs the Middlesex Learning Partnership, an academy trust in West London; and Bennu, a charity providing art and drama therapy for children in primary school.  As a lawyer, he specialises in education and regulatory law and is a member of the Association of Regulatory and Disciplinary Lawyers. He currently chairs professional conduct tribunals for a range of occupations including nurses, therapists, psychologists, social workers and accountants.  Alongside his professional practice, Ian is actively involved in direct work with children, young people and communities. He chairs the multi-award winning Ebony Steelband and the Carnival Village Trust, a national portfolio organisation for the Arts Council responsible for the Tabernacle arts centre in Notting Hill.  This year he took over as chair of the Notting Hill Carnival, Europe's largest street festival.
Dean Clark (Non-Executive Director – A Shareholder representative)
Dean was appointed to the Cognus Board in July 2018. He has over 30 years banking experience at an executive level, having been the director of a risk management consultancy for the last twenty years. His clients have included some of the largest global names in financial services. Dean specialises in providing control and risk management solutions throughout the business processing cycle. Dean is the Chair of the LEO Academy Trust, a primary only multi academy trust based in the London Borough of Sutton.  Dean enjoys applying business and banking principals to the educational environment to ensure all children are provided with the best opportunities and experiences to fulfil their potential.
Nick Ireland (Non-Executive Director – A Shareholder representative)
Jenny Sims (Non-Executive Director – B Shareholder representative)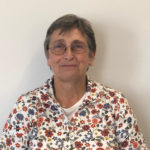 We currently have an A Shareholder representative Vacancy and a B Shareholder representative vacancy.