Our telephone lines are open from 9am to 5pm and a voice recording service is available to take messages at any other time.
Main Phone – 020 8323 0450
SEN Team – 020 8323 0454 sen.team@cognus.org.uk
SEN Transport Team – 020 8323 0460
Cognus Therapies Team – 020 8323 0458
Sutton Music Service – 020 8323 0419
Educational Psychology – 020 8323 0456
SIASS – 020 8323 0462
Education Business Partnership – 020 8323 0464
CPD / Phew enquiries: cpdadmin@cognus.org.uk
Admissions, via London Borough of Sutton  – 020 8770 5000
Email – You can email us at enquiries@cognus.org.uk.  As per our Customer Care Standards, we will provide a response within 3 working days; or acknowledge that we have received your message and explain when you can expect a full response to your query.
Address – Alternatively you may write to us at: 24 Denmark Road, Carshalton, SM5 2JG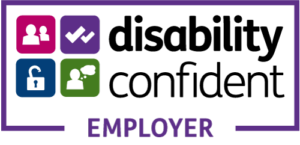 We are an Equal Opportunity employer and service provider.  We endeavour to accommodate the needs of our service users and employees as far as reasonably possible, however our offices at Denmark Road are located on the first and second floor of the building.  Please let us know in advance of your visit if you have any mobility or physical restrictions so we can do our best to rearrange meetings to ground floor rooms or alternative venues.