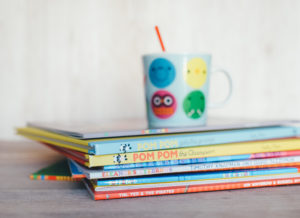 Our Access teams provide teaching and educational psychology expertise to support teachers, teaching assistants, parents/carers and others in developing their practice and confidence, and work with small groups or individual children and young people to understand and support their particular needs and talents.
Advisors work across a wide range of areas, supporting:
EBP (Education Business Partnership)
Safeguarding
Our services support schools to develop their leadership, teaching and development, through partnering and advice.  We provide extensive Safeguarding support, expertise and best practice, including Prevent duties, eSafety/Social Media and support for schools in arranging and managing Outdoor Education / Educational Visits.  The Education Business Partnership team raises young people's awareness of the pathways and skills needed for the world of work.  It provides access to work placement and a wide range of STEM and Enterprise activities to stimulate children and young people to think about and prepare for their future.
Our Educational Psychologists (EP's) can work at an individual, group or organisational level; including consultation, assessment and intervention, CPD and training, promoting psychological well-being, inclusion and raising standards across the full range of age and abilities.   All our EP's have extensive training and qualifications (either doctoral or masters level) and it is a condition of their mandatory registration with the Health and Care Professions Council that they undertake regular professional development. This ensures that their work incorporates up to date thinking and information on a range of issues, including general education matters, SEN, psychology and the implications of research for practice in schools.
And last but not least our Sutton Music Service, as the lead partner in the Sutton Music Hub, works with a range of partner organisations to create all kinds of opportunities for children and young people to have an excellent, high-quality music education.  This includes facilitating school and instrumental tuition, opportunities for performance, singing strategies for schools and the opportunity for families to hire a wide range of musical instruments to use at home and in school to practice and perform.
[Cognus….]provides our school with invaluable help and expertise. In particular the fantastic staff support our Work Experience programme,  helping  to  ensure  that  all  300  of  our  Year  10 students secure  placements  and  that  they  are safe  at work.
Our educational psychologist provides specific and helpful advice with regards to understanding the provision that a child needs in order to make progress in school. She draws upon her knowledge and experience to inform her decision making. She is honest, supportive and reassuring towards the school