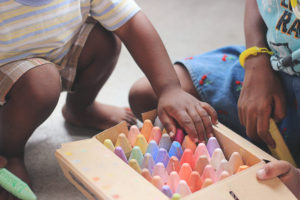 Our educational advice services support children and young people to access and enjoy education.   This is a wide range of expertise, covering the following areas:
Admissions
Attendance
Home Education, Traveller Education, EOTAS, and the Sutton Local Offer
Speech, Language and Communication Needs Service (SLCNS)
Autism and Behaviour Support
Sutton Information, Advice and Support Service (SIASS)
We can advise on the legal aspects of school attendance, home schooling, and the rights and duties of families and schools in relation to children's access to education.  We provide hands on intervention and teaching to children with particular needs and provide CPD and advice to schools and families on how best to support children and young people in their learning.
We have received planning advice, transition planning as well as inclusion strategies and training. The service has been vital.
Link meetings have given the staff new strategies and reminded them of known ones to support the children's learning
Skills have been transferred into lessons…children are developing skills to help independent learning in the classroom
The support my son has been given throughout his schooling has been fantastic, developing his confidence and skills.  Great back-up and link between myself and the school, ensuring he has all the support he needs.