Welcome to Cognus Education Business Partnership's (EBP) first newsletter which highlights some of the achievements of young people from our partner schools and the fantastic support of employers and the business community over the last 12 months.
A strange and unforeseen year
Despite the unpredicted and very unfortunate impact of COVID-19 on young people, families and the wider community, over 300 students from Greenshaw High School, Carew Academy and St Philomena's High School were able to complete their placements in the period from September 2019 to February 2020. In addition to this, over 1200 young people from Carshalton Boys, Cheam High, Oaks Park, St Philomena's, Sutton High, Wilson's and Ursuline High School went through the important process of finding, applying and securing a placement. Sadly, due to "lock-down" and schools' closure, the students were unable to complete their placements.
Spending time with employers and learning about the world of work is an invaluable opportunity that helps shape young people's ideas about future careers and employment.
For example, 85% of the young people who from St Philomena's Year10 and Greenshaw Yr11 who completed their placements, said their work experience helped them with their ideas about their progression after Year 11, In addition, 92% of the students said they enjoyed their placements and found them beneficial.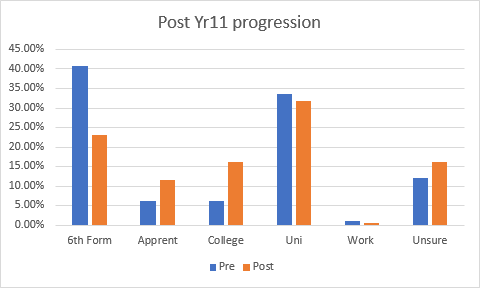 Types of placement
Students from all schools showed their initiative and determination to find placements linked to their aspirations or interests. They found placements across all industry sectors, from Administration, Business and Office to Transport and Logistics, with employers ranging from global corporations, SME's (small and medium enterprises) to sole traders.
Over 50% of placements secured were in Administration, Business and Office, Education and Training and Retail and Customer Services. All placements enable young people to experience a huge variety of jobs roles, for example from hardware design assistant to stable assistant and dental assistant to events management assistant.
| | | |
| --- | --- | --- |
| | | |
| Administration, business and office = 17% | Education and training = 24% | Retail sales and customer service = 10% |
Employer feedback
Sometimes, a student's work placement adds real value to the day to day work of the host company. Over the summer a Year 12 student from Cheam High School spent three week's virtual work experience with QBE. At the end of the placement, the student's supervisor reported:
"He put together his work in a PowerPoint file, presented it today via Microsoft Teams (same as Zoom) to the whole London team. Everyone was so impressed about his work. He updated three portfolios location details. The new details help us to enhance the portfolio natural catastrophe losses".
Some very positive outcomes
Work placements enable students to demonstrate their 'key employability skills' and gain an understanding of job tasks and role specific skills. This will prove to be priceless in the future and help with applications for college, university and employment. In addition, skills used and developed on work experience are transferable and relevant to all jobs.
The skills most used by students on their placements were:
| | | |
| --- | --- | --- |
| | | |
| Teamwork | Communication | Problem solving |
As a result of very successful placements, students are sometimes offered an opportunity to gain further experience by doing part-time work during school holidays or in some cases a chance to progress to an apprenticeship or into employment.
Examples of students using their placement as a stepping-stone include a Year 11 student from Sutton High School who completed her placement at Pimlico Plumbers. This student was so passionate about plumbing, she successfully applied for an apprenticeship with the company and is now one of their top engineers.
Following a successful work experience placement with Arnold and Self Removals a Year 11 student from Melrose School contacted the company asking for part-time work. Based on his previous experience the student was taken on as a part-time van porter and with further training, was offered a full-time position as a removal porter.
School feedback
"This (work experience) has provided our students with valuable personal skills and workplace encounters to help with their future decisions as well as demonstrating Gatsby Benchmark 5 & 6".
Michele Cretney, Careers Co-ordinator, St Philomena's Catholic High School for Girls, July 2020
"Just to say I have had good feedback for all the students that are out on WEX this week". Sharon James, Work Experience Co-ordinator, Carshalton Boys Sports College, July 2020
"It has been an exceptional year!  My first proper year of work experience was tough but it was a great success and I am very grateful for the support and collaboration of all of you".
Alex Ridge, Key Stage 4 Leader, St Philomena's Catholic High School for Girls, July 2020
Cognus' apprentices
While the purpose of our work is to support young people in schools, we also support young people after they have left school. The EBP team was very proud to be the first team in Cognus to take on an apprentice or two!
In late June 2019, Jessica and Tayler started their Level 3 Business Administration apprenticeship, both were placed with the EBP for the first 3 months and proved to be an immediate success, providing invaluable support during our busiest time of the year. They are now near to completing their apprenticeships and looking forward to the next stage of their career.
Tayler Currier said, "Since working at Cognus my communication skills, decision making skills and confidence has improved because of the support I receive from my line managers and my colleagues. What I have managed to achieve from working in Cognus is, the opportunity to work in different job roles and this has helped me to decide what I would like to do in the future".
Our second apprentice Jessica Deacon commented,
"Since working at Cognus I feel my confidence and knowledge has grown enormously. When I started I feel that I had very limited knowledge on work placements and their procedures, however throughout my time at Cognus from the help of my managers and co-workers I have been able to build and gain knowledge of the workplace".
Practising employability skills
In February 2020, we supported a careers day at The Limes College helping Year 11 students with CVs and giving practice interviews helped by volunteers from the local business community. For many of the students this was the first time many of them had been in a formal interview situation. It is to their credit that they were able to speak confidently about their experiences and aspirations. All the volunteers were very impressed by the students' positive attitude and willingness to improve and learn from the activity.
Vocational Tasters
In late November 2019, 33 students in Years 10 and 11 from 4 schools took part in taster workshops at Carshalton College in construction, motor vehicle and childcare at JACE Training. The students were given the opportunity to complete practical tasks and learn about study options after their GCSEs.
Feedback from the students was very positive, 75% said the tasters had helped with their ideas about what they want to do in the future, while 87% said they would like to do more of this type of learning in the future.
Following the childcare workshop, students' comments included, "There is more to looking after kids than just feeding them"; another said, "There are many stages in a child's development".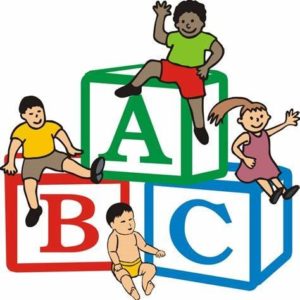 Can you help a young person with their progression?
If you are able to offer a work experience placement or help with practice interviews please contact Chris Jones or Vanessa Seenayah at workexperience@cognus.org.uk, or call Chris on 07972 7637992.
We look forward to hearing from you!!