Cognus' Sutton Virtual School works closely with our foster families to provide educational support for Children Looked After. We also offer advice and guidance to any family who has a Child Previously Looked After, either living in Sutton or previously under the care of Sutton.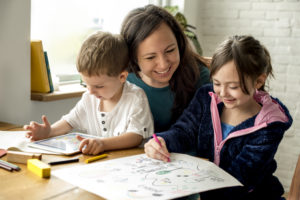 Sutton Virtual School can help foster families by: Offering training and support for foster carers, Promoting the individual achievements of our children and young people, actively promoting wellbeing for children and young people through an enrichment offer, Improving access to specialist services, Providing advice and guidance on education, SEND, training and employment, Providing additional opportunities for out of school learning and leisure, Facilitating access to early education and childcare
Developing High Aspirations for Children Looked After
Foster carers can be very influential in support Children Looked After to develop high aspirations for their education and future.
We have linked up with UCL Widening Participation to offer university visits from year 5 upwards.  We would like to encourage our Children's foster carers to take them to Widening Participation events and will post links below for signing up
Our current Widening Participation links
University College London
Widening Participation contact – Amy York – a.york@ucl.ac.uk
Solent University
Widening Participation contact – Richard Thomas – richard.thomas@solent.ac.uk
Year 12/13 pupils can arrange an individual visits to the University here