To register for any of the events organised by Sutton Virtual School, please go to our enrichment calendar here.  
Dates for Your Diary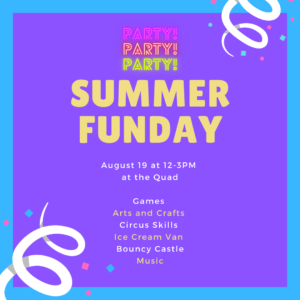 Summer Funday – 19th August
Education Untapped podcast – Enrichment (Summer 2021)
Arvon Writing residential course (TBC) – 23rd August
Early Years/ Primary
If you have a child starting Reception in September, please let your Virtual School case manager know which school they have been offered a place at and share any concerns if the child isn't allocated their preference. We will be working to support their transition to school and facilitate a transition where information from their nursery or pre-school is handed over.
Children starting secondary school in September will have already heard which school place they have.  If you haven't already done so, please let your case manager know so that transition can be discussed and planned in the summer term PEP.
National Events
Please find a list of national events and click on the links to find out more!
Summer Olympics 2020 (postponed from last year) 23rd Jul to 8th Aug
Summer Paralympics 2020 24th Aug to 5th Sep